DO NOT LET THE COLD MORNINGS STOP YOU IN YOUR TRACKS!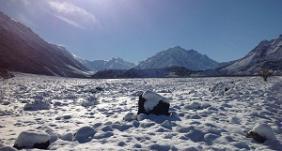 Lately a few retired patients told me that they do not do their morning walk anymore because it is too cold.
Please do not become less active in the winter. Your fitness will decrease quickly and therefore your general well-being. You will be more prone to falls/injuries.
You should aim to be active for at least 30 minutes per day; you can do in bouts of 10 minutes.
Keep up the daily walks; you can dress yourself for it. Get some thermal tops and pants. Walk a bit later in the day.
Avoid sitting for too long, keep your body warm by getting up regularly and walk around or do some exercises in the chair.
For the local people there is a Sit Fit class in the Raumati Chapel at Raumati Crescent, Onerahi; Senior Exercise classes at Kensington Fitness Centre and Hydrotherapy classes at the Whangarei Aquatics Centre.
If you struggle with arthritic joints, painful back or neck, a hot water bottle or wheat bag are very comforting on cold days, but use them safely.
At first ensure your skin senses the difference between hot and cold.
Did you know that a hot water bottle stays warm in between 2 pillows, so you do not have to reheat it every time.
Also be careful with cords of electric blankets and oil heaters, do not trip over them.
If you have become less active due to pain or health problems, see your local physiotherapist who can design an individual activity program for you.
Using Wheat Bags Safely
Only buy wheat bags with clear heating instructions.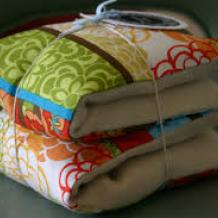 When heating it in the microwave, place a cup of water next to the bag to avoid overheating.
Do not leave the microwave unattended.
Use a towel between the wheat bag and skin, your moisturizer can saturate the cloth and create an added risk to overheating
Do not reheat it before it has completely cooled.
Discard if you observe any problems, an overcooked odour, a smell of burning, smoking or charring.
If a wheat bag is kept insulated after initial heating (e.g. placed under bed clothes) a spontaneous heating can occur and the wheat may catch on fire.
Let it cool before storing away.
How to Use Hot Water Bottles
Do not fill the hot water bottle with boiling water. Let it cool for more than 5 minutes.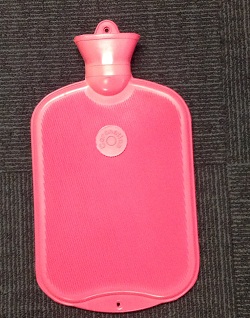 Hold the bottle by the neck in an upright position.
Fill slowly to avoid the water splashing back.
Only fill to a maximum of 2/3 of its capacity.
Expel air from the bottle by lowering it carefully onto a flat surface until appears at the opening.
Screw the stopper tight to ensure there is no leakage.
Finger tight should be adequately.
Before using it double check it is not leaking.
Use a towel between the hot water bottle and skin.
When not in use, drain completely and keep with the stopper removed in a cool, dry dark place.